A young writer in Japan who has been tackling the pandemic from viewpoint of the news shares about using Outbreak.info to access vital data.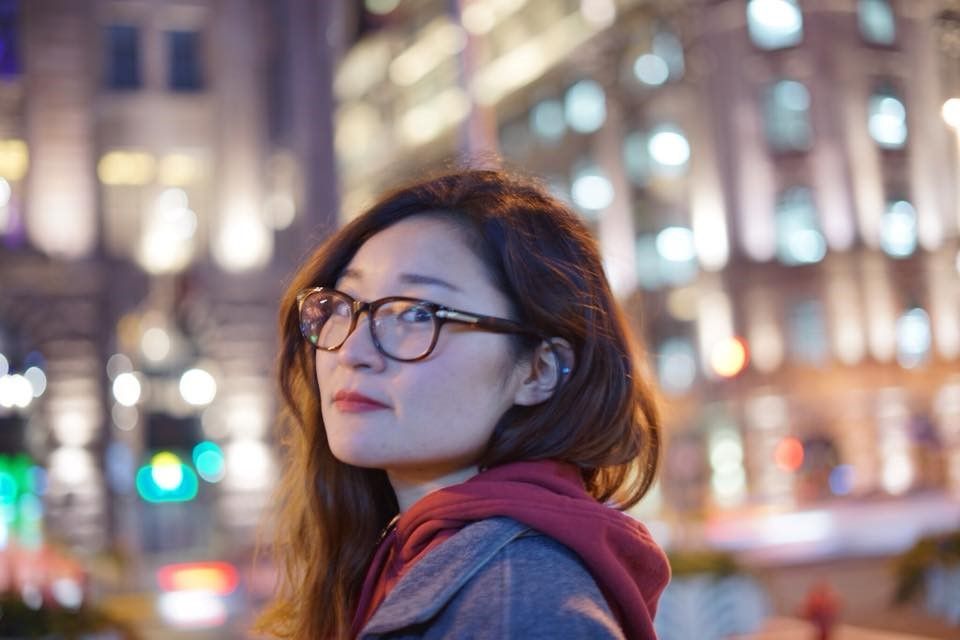 Anna Nishino entered the world of journalism in the middle of a pandemic. Assigned to cover COVID-19 from her first day on the job, she had to face the challenges experienced by all journalists at a time dubbed "the Infodemic" – the challenge of answering overwhelming questions like: Where do you find reliable, real-time COVID-19 data? There is another variant in the news every week – how can you track them all? How is COVID-19 changing, how quickly, and where? What is the most important story the data is telling right now?
Anna is data journalist at Nikkei, the world's largest financial newspaper that has a daily circulation exceeding three million. Based in Tokyo, she joined the male-dominated company as a young female journalist, and she joined at a time when the world was locked down, presenting very few opportunities to interact with her colleagues. She found this stressful at first. But she realized she carried a tool with her into her new job that not everyone has, not even all journalists – a fierce commitment to accurately describing data, an asset that helps sheds light on scientific truth.
Her background in political science and statistics helped cement her critical, analytical philosophy of believing in what can be backed by data. She finds unique data sets personally interesting, and she describes well-crafted data visualizations as "beautiful." She stumbled across Outbreak.info while reading the newsletter Data is Plural, and since, Outbreak.info has become her go-to COVID-19 data tool.
She says the brilliance of Outbreak.info is that it is both rigorously scientific but visual and easy to understand, making it a tool that floats between scientists and regular people or reporters on the ground – the perfect tool for someone in journalism. She also values the public availability of the Outbreak.info data, sharing how this makes this data much more accessible than other sources that hide data behind a paywall, to not only herself but to readers who want to follow the source.
She often delves into an inquiry by going to the Location Tracker, a tool that allows users to search by location to find variant data. Once she has the latest prevalence data for the most common lineages, she clicks on the lineages to learn more about them, including other countries where they are spreading. She also uses the Lineage|Mutation Tracker to follow Variants of Concern (VOCs), staying up-to-date on the designations of VOCs and the numbers of sequences identified across countries.
| | |
| --- | --- |
| Geographic prevalence of the Delta variant in Japan from outbreak.info | |
She recognizes not only the importance of data, but the importance of data in context. She says that it has been tricky to paint a holistic picture of the situation for readers when it is so easy for people to pick out a single data point and ignore things like confidence intervals. For example, the Alpha variant, Delta variant, and the Gamma variant are all prevalent in Japan, but very few sequences have been sampled and submitted to GISAID since the beginning of June.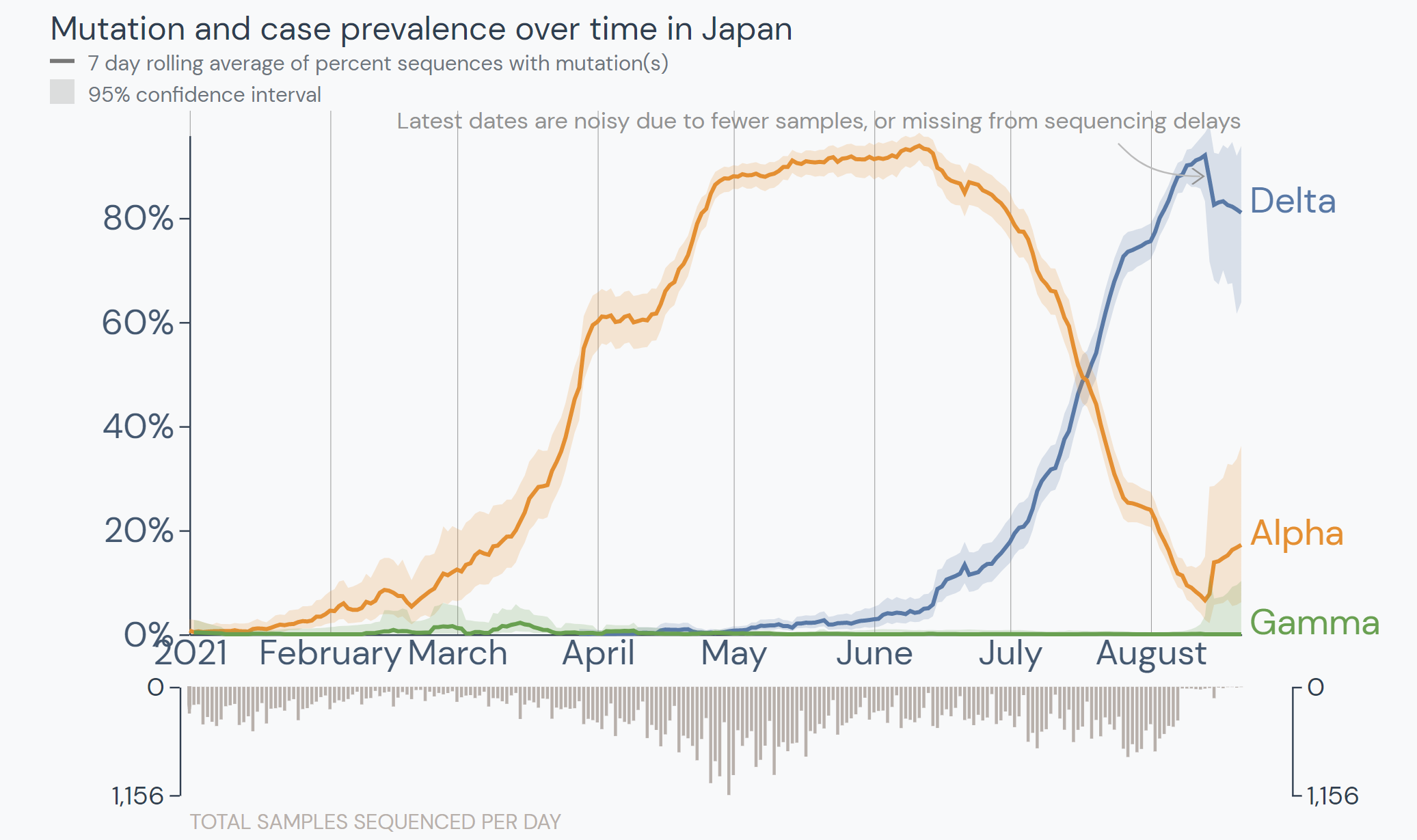 Prevalence of select variants in Japan with sequencing rates from outbreak.info
She describes how difficult it has been to comprehend the current situation for many locations because many regions do not have data that is robust enough: "Let's say you want to look into South Africa where there are many cases of the Alpha and Delta variants. But when you look at the submission rate and it is less than 1%, I don't think there are anything that I can say from the data."  She explains that even for locations like Japan, 'it's often unclear whether I can interpret the data as a whole.'
Anna has found a silver lining during the pandemic: more people realize how data is important. The importance of data to her readership is palpable. Moreover, her fellow reporters and editors have come to more fully understand the significance of data to a story, to scientific progress, to public policy, to the world.
Find Outbreak.info in Nikkei here and here.
Read about the stories of other Outbreak.info users here.